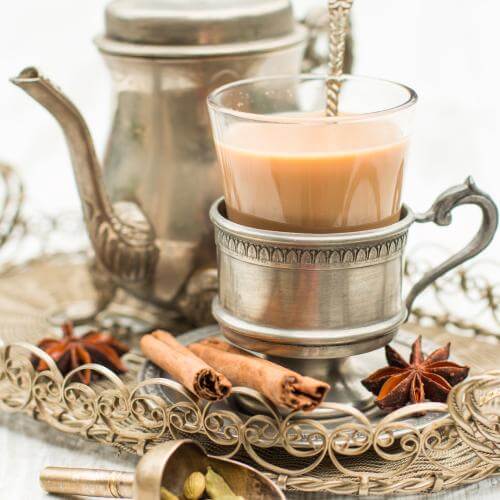 Legends say that the traditional tea prepared from Masala spices already existed several thousand years ago, when the Indian Maharajas of the time would sip a strong decoction of various spices to stay awake while discussing court matters.
How did Traditional Indian Masala Chai Originate?
The drink, which was once served at royal courts, contained only spices and Ayurvedic herbs and was used as both a healthy drink and an Ayurvedic medicine. It was only with the arrival of the British, who discovered the magic of tea in India and established tea plantations in Assam in 1835, that black tea leaves began to be added to the traditional masala tea.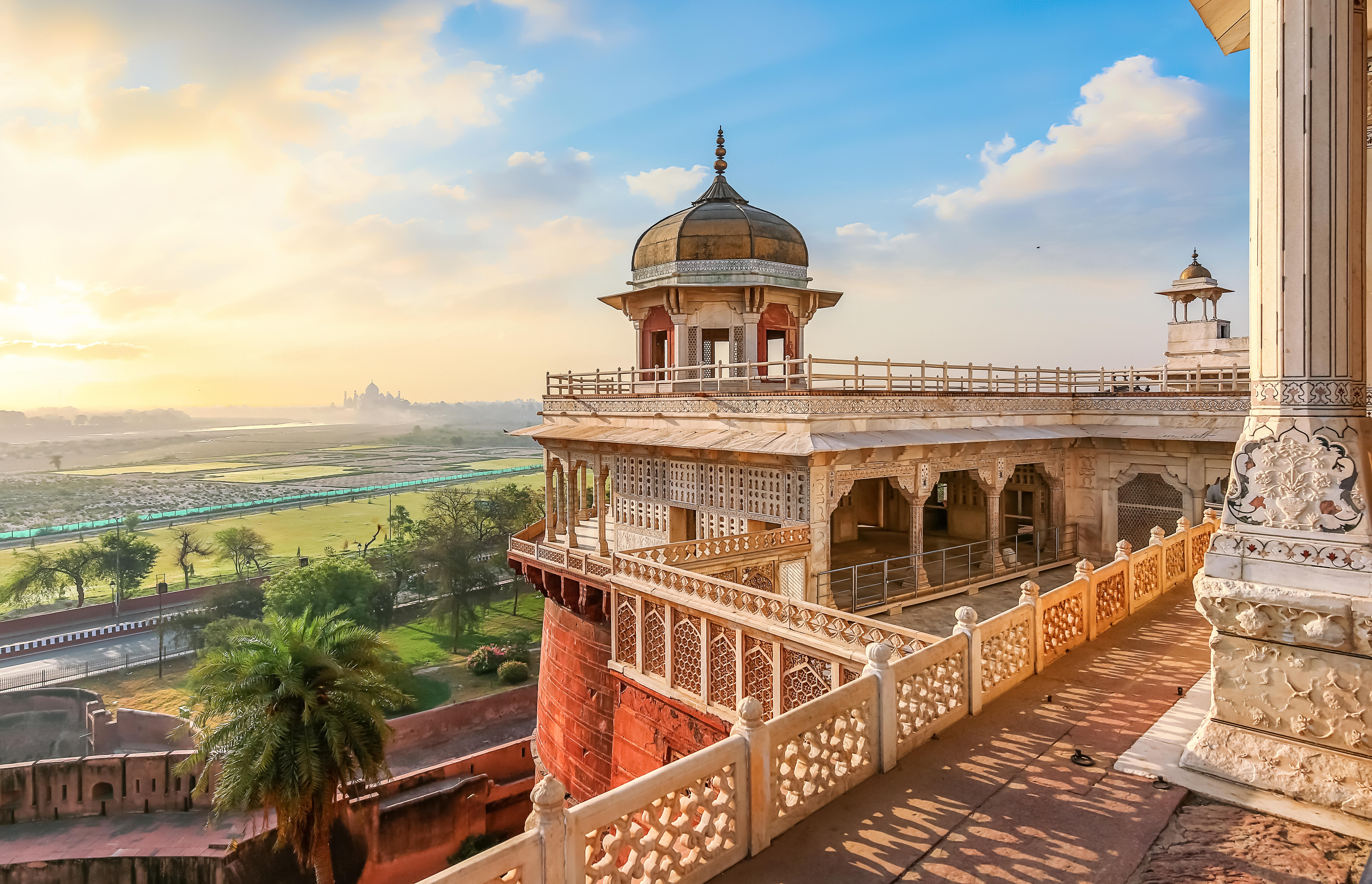 Initially, however, it was not easy to introduce drinking of black tea in India because it was unaffordable for ordinary people. And so a more affordable version was born, with less black tea but enriched with milk and sugar to keep the taste strong and delicious. Resourceful British merchants then promoted this British-style tea as a delicious drink for a moment of relaxation and refreshment.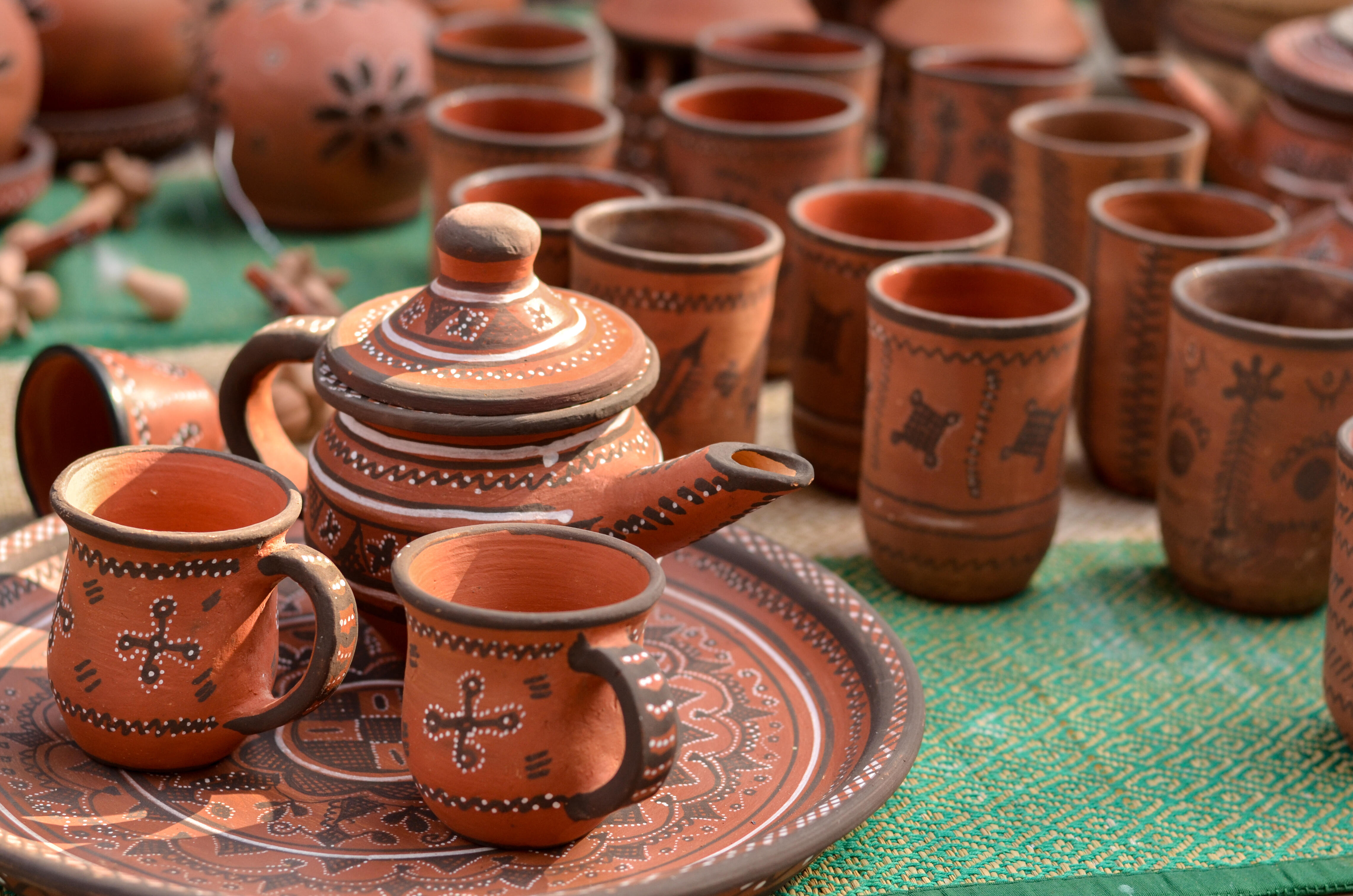 With its growing popularity, Masala chai then began to be offered at railway stations and all public places where it was sold by street tea sellers, called chaiwala, in small clay pots called kullhars for a moment of relaxation in the hustle and bustle of everyday life. This is how traditional Masala tea as we know it today came into existence.
What does Real Masala Chai Contain?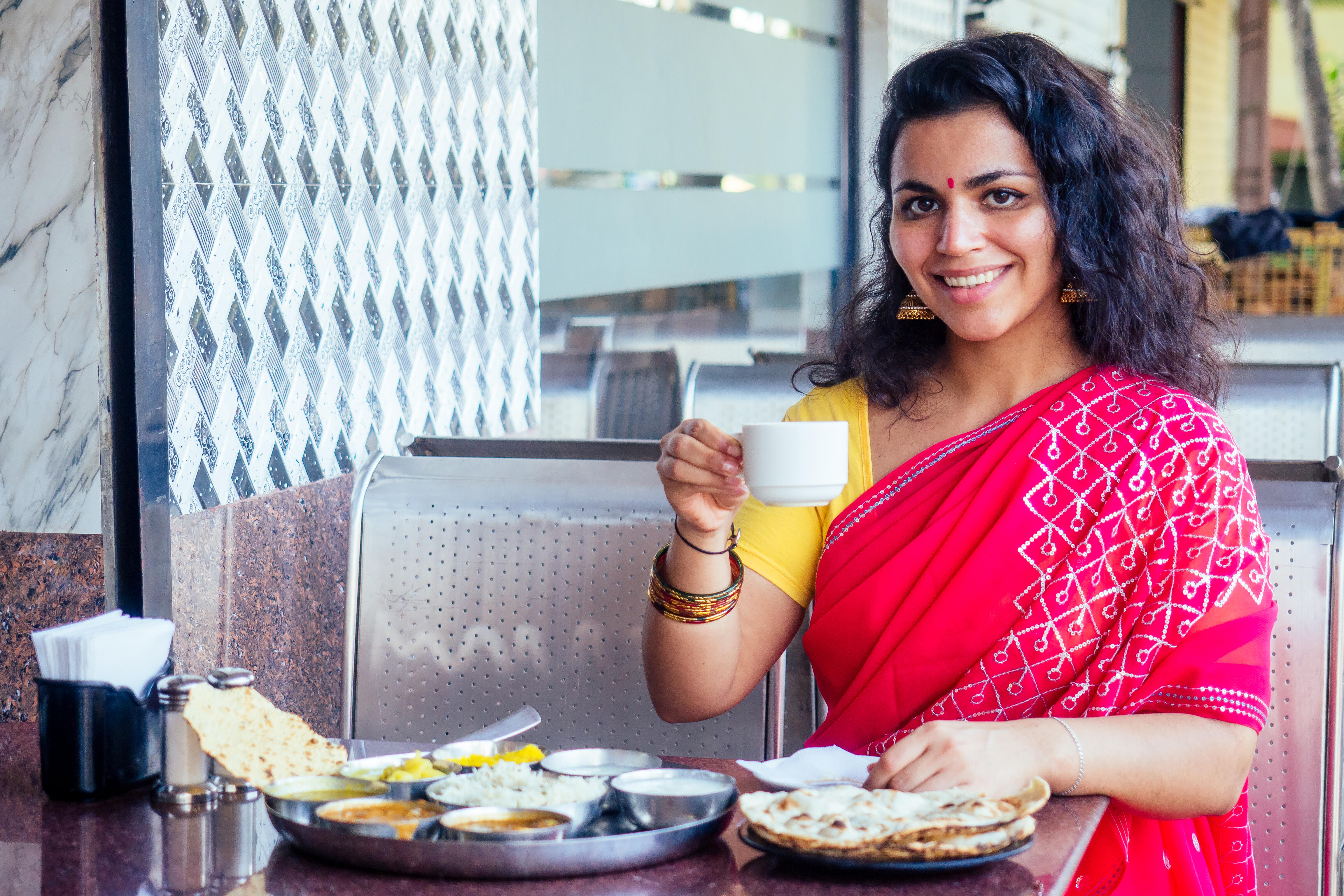 This delicate spiced drink has become one of the main symbols of Indian culture as well as a source of pride for the locals, with every region and even every family in India having its own Masala chai recipe that has been passed down from generation to generation.
Masala means a mixture of spices that, although often varying, almost always contains ginger, clove, cardamom, nutmeg, black pepper and cinnamon.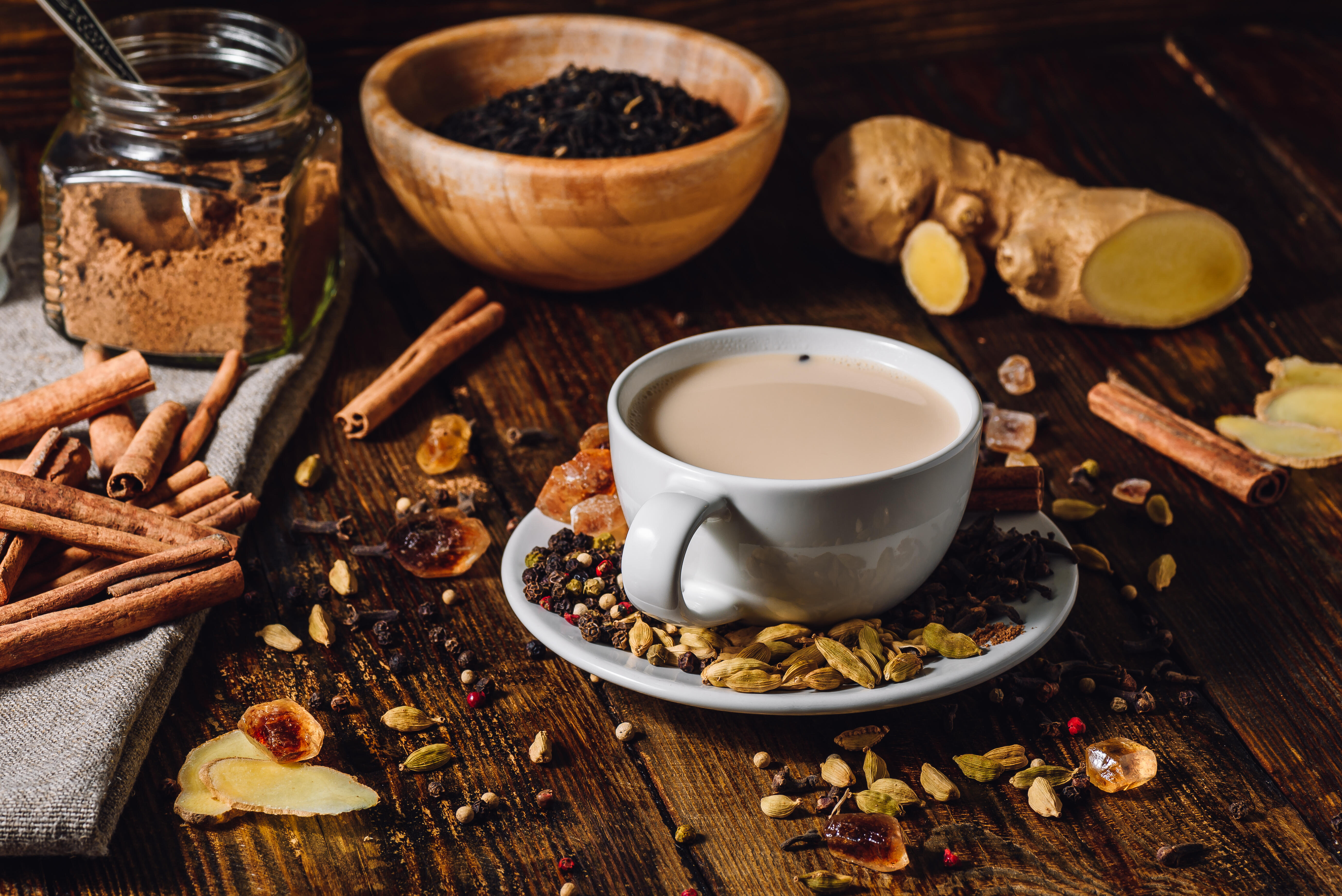 It is most delicious with whole milk (we recommend organic milk), which gives the drink its delicacy. Another essential element is sugar, ideally cane sugar. In India they use raw cane sugar called jaggery, which acts more like honey.
Prepare delicious MASALA CHAI in portioned tea bags easily at home or in the office and let yourself be refreshed just like the Maharajas of ancient India did. In its rich composition you will find:
Assam black tea: refreshes the mind, improves concentration and overall vigilance

Zingiber officinale: promotes vitality, good digestion and immunity

Elettaria cardamomum: promotes good digestion

Cinnamomum zeylanicum: acts as an antioxidant and refreshes the body and mind

Syzygium aromaticum: supports blood circulation and cardiovascular health

Piper nigrum: supports the respiratory and nervous system

Piper longum: stimulates the body's defences and promotes resistance to stress

Myristica fragrans: promotes a healthy appetite
Try also two different ways of preparation:
Indian way: Bring to boil 250 ml of water (¾ cup) and milk (¼ cup). Lower the heat, put 1-2 teabags and let it simmer for 3-5 minutes. Leave it to stand for a while. Add cane sugar, syrup or honey to your taste and enjoy a delicious Masala Chai.
British way: Pour 250 ml of boiling water over the teabag and let it infuse for 3-5 minutes. Add milk and cane sugar, syrup or honey to your taste and enjoy a delicious Masala Chai.
Related Products