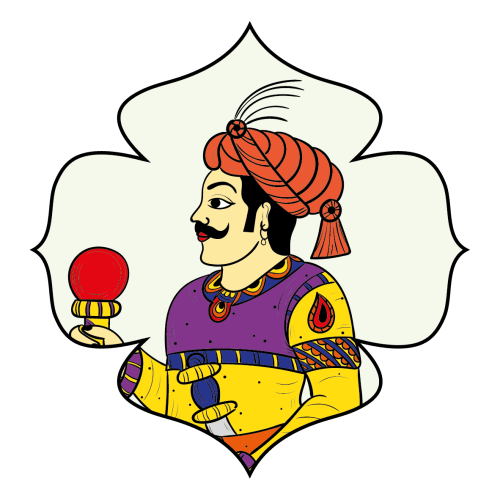 Jalaluddin Muhammad Akbar known as Akbar the Great (1542-1605) was the most important ruler of the Mughal Empire and one of the greatest rulers in Indian history.
His father, Emperor Humayun, upon receiving the happy news of his son's birth, presented his faithful palace messenger with a very precious fragrant substance "Musk" in a small box with the words: "One day my son's fame will spread throughout the world as this beautiful fragrance permeates the air here. My son Akbar will be great and good inwardly and outwardly as well."
In 1582, Emperor Akbar invited a Jain monk named Haravijaya to his court to participate in religious and philosophical debates. Akbar was very fond of these debates and tried to involve representatives of many different schools of thought in them. Haravijaya introduced the Jain principle of 'ahimsa' or non-violence to the emperor, and at this instigation, Akbar actually instituted several days when hunting and killing of animals was prohibited throughout the Mughal Empire, even though he himself was an ardent lover of hunting. On these festive occasions he released not only birds from cages, but also many prisoners.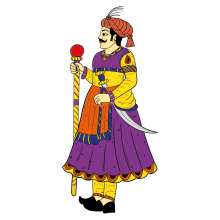 Akbar was the greatest of all the Mughal emperors primarily because he made tremendous efforts to unite Hindus, Muslims and Christians into one religion, which he called "Din-i-llahi" - love of God. At his court there was a choir of nine eminent scholars called "Navratnas". Among them were the Grand Vizier Abu'l Fazl, the Hindu mentor Birbal and the legendary musician Tansen. Akbar also had a Rajput princess, Jodha Bai, as his wife. He was generous, compassionate and just. He was a true ideal among the Moghul emperors.
Indulge in the ancient oriental fragrance of AKBAR Incense sticks infused with pure essential oils of Hibiscus, Cistus, Tonka bean, Patchouli, Cedar & Sandalwood and Shachor inspired by the royal majesty and generous heart of Mughal Emperor Akbar. Discover Attar - Oriental Fragrances of Royal India!
Related Products