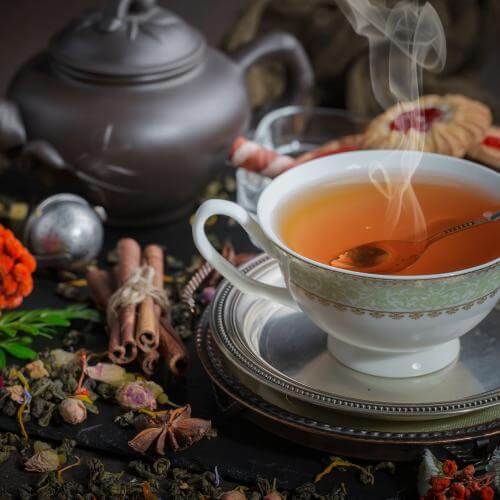 Kahwa is a drink that can transport you in a single sip to Kashmir, an ancient valley that was the centre of the spice trade. A cup of favourite Kashmiri Kahwa can energize like no other tea and its aroma evokes the flowering gardens and lakes of royal palaces built in ancient times under the Himalayas.
Orient in a Cup - What does Kashmir Tea Contain?
Kashmiri Kahwa is made from green tea leaves that come from the neighbouring Kangra region, famous for exporting green tea not only to Kashmir in the past, but also to all of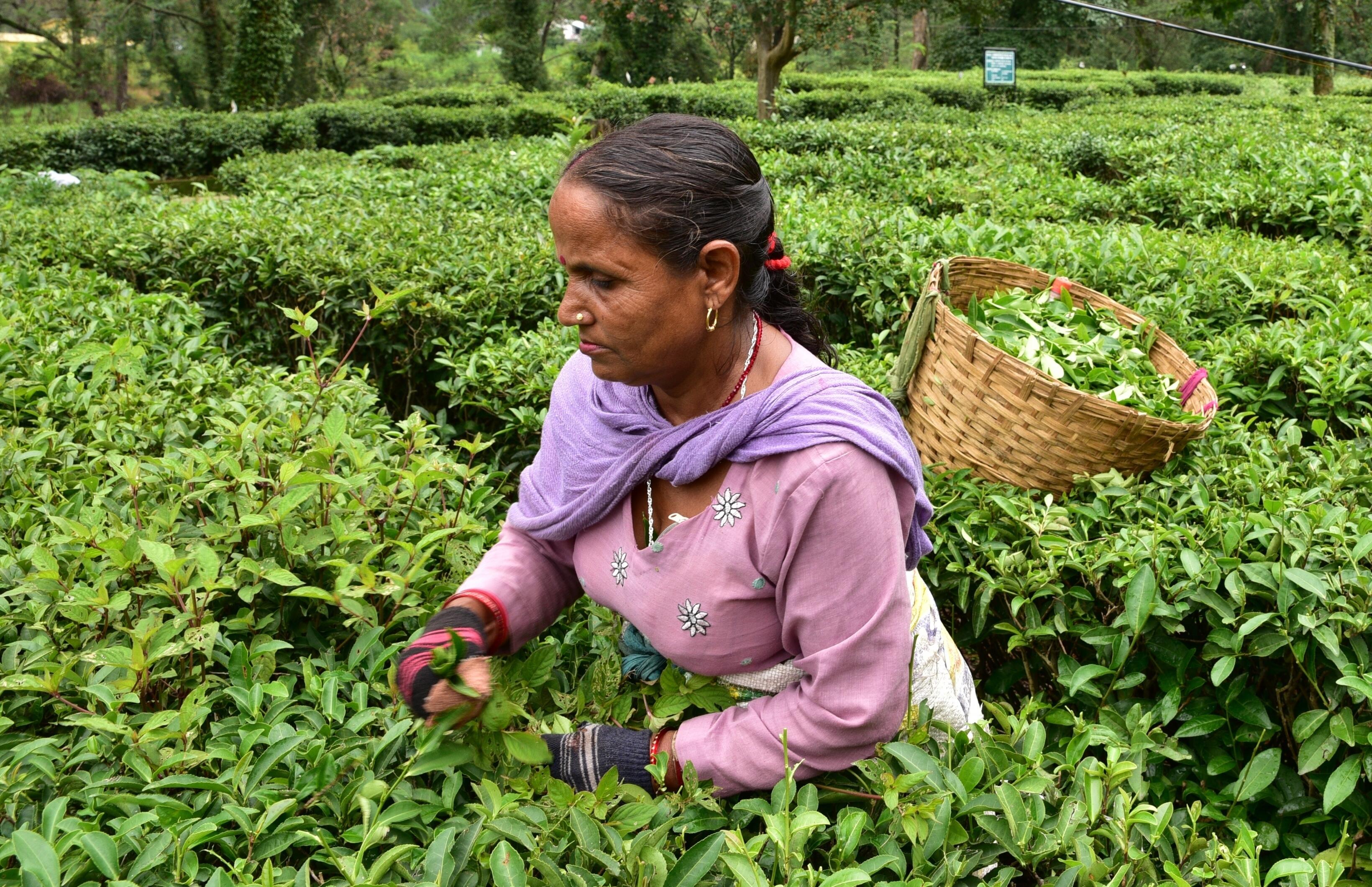 Central Asia. Green tea leaves are brewed with saffron, cinnamon, cardamom, clove and Kashmiri roses. It is usually served with sugar and garnished with crushed roasted almonds. The most famous is the classic Kahwa, but there is also a variant called Peshawari Kahwa, which is made with jasmine tea and green cardamom and is often served in chaikhans or teahouses in markets.
Each Kashmiri family also has its own unique Kahwa recipe, making it a very versatile drink. Some families also add pistachios, apricots, pine nuts and dried cherries to Kahwa, while others lean towards a warmer recipe with walnuts, dates and cashews. Kahwa has been a part of Kashmiri culture for centuries and is often served as a welcome drink to guests at home or at various festive gatherings. It has become a symbol of hospitality and cordiality, which reflects the cultural values of the local people.
How did the Kashmiri Kahwa Originate?
Although its origin is not recorded anywhere, this spicy aromatic drink very likely reached Kashmir along the famous Silk Road that passed through Kashmir. Kashmir became a major center for the spice trade, which was then transported to other parts of Asia.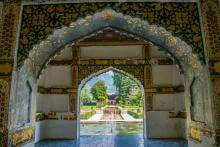 Kashmiris traditionally call Kahwa the "Mughal tea", meaning that it was also served in the courts of the Mughal emperors who built beautiful palace complexes with extensive gardens in the area between the 16th and 18th centuries.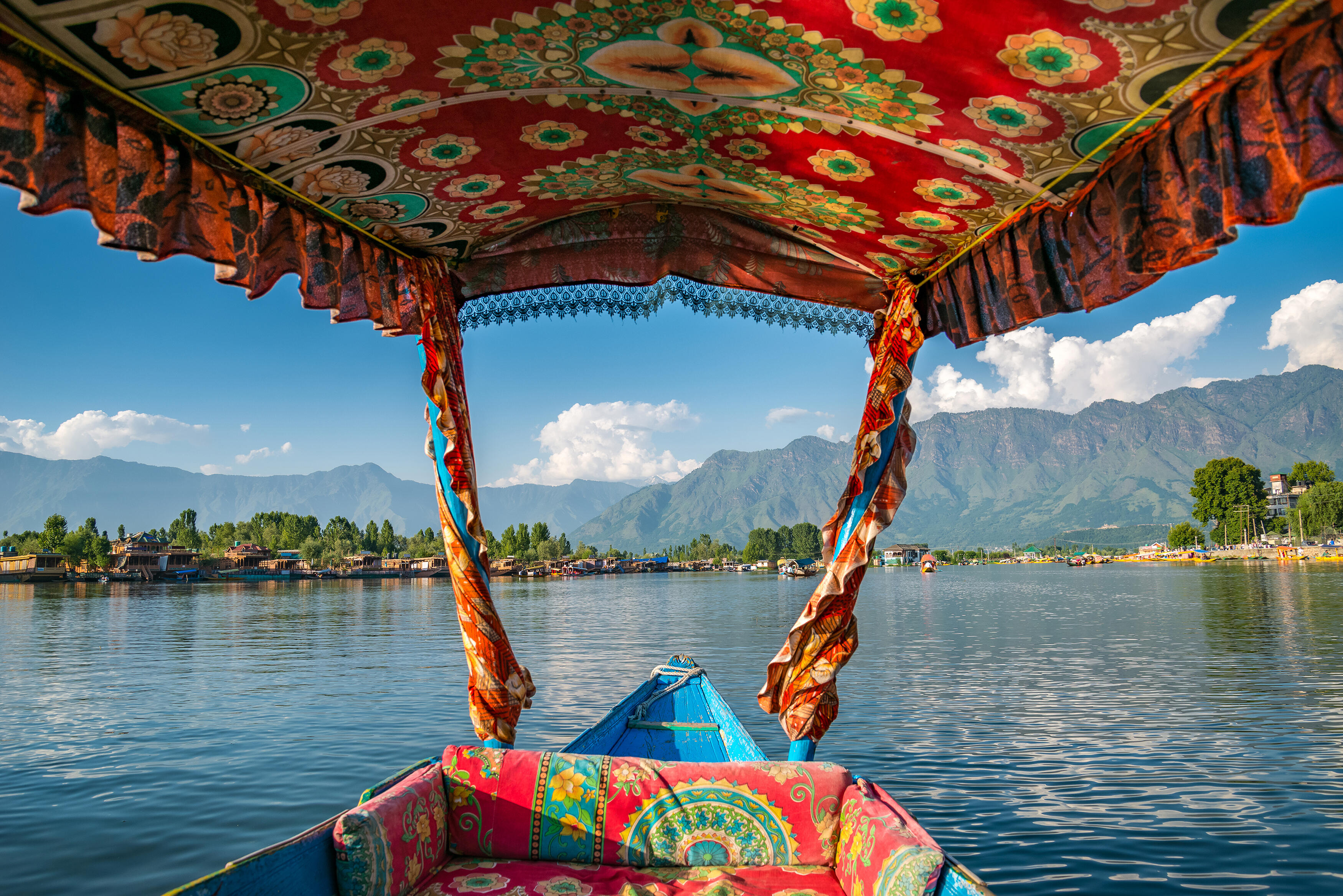 Nowadays, Kashmiri tea can be enjoyed while cruising on the lake, where it is sipped on traditional colourful boats or on the terraces of lakeside hotels overlooking the peaks of the nearby Himalayan mountain range.
What does the Word "Kahwa" Mean?
The word Kahwa, also spelled Kehwa or Kahwah, originally comes from the Arabic word "qahwah", literally a "fragrant drink", which refers to coffee because it has similar stimulating effects. Historically, Kahwa has been a popular drink in Kashmir, Central Asia and throughout the Middle East.
Effects of Kashmiri Tea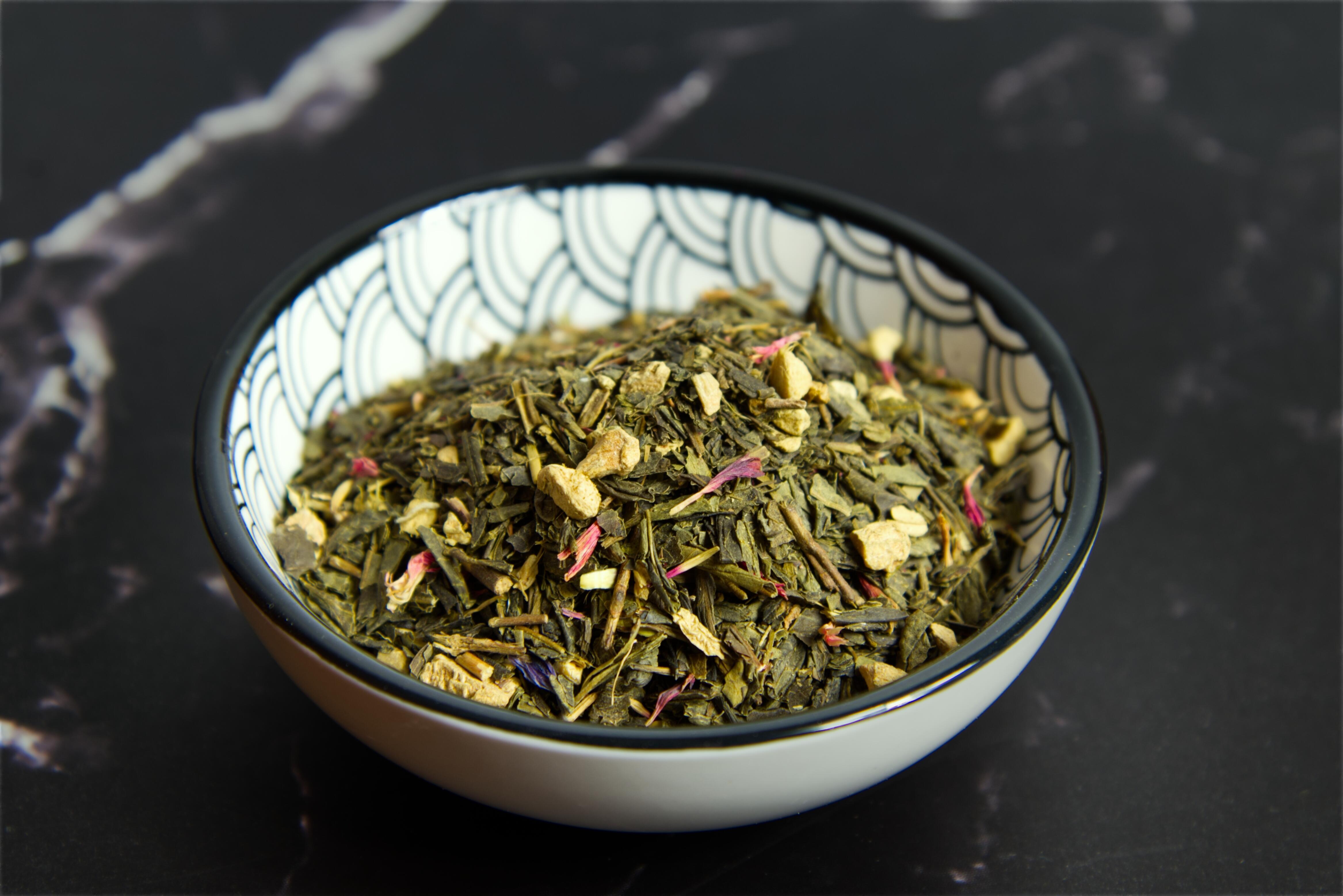 A blend of traditional Kashmiri spices is used to prepare the tea, which has health benefits. For example, saffron, which has antioxidant properties, is added to the tea. Similarly, cardamom promotes digestion and relieves nausea. Kashmiri tea is also an excellent remedy in times of stress as it relaxes the nervous system and lifts the spirit. Kahwa is therefore not only a delicious drink, but in Kashmiri folk medicine it is also considered a cure for various ailments.
Green tea Kangra: refreshes the mind, promotes concentration and overall vigilance

Elettaria cardamomum: promotes good digestion

Cinnamomum zeylanicum: acts as an antioxidant and refreshes the body and mind

Rosa centifolia: reduces heat of pitta dosha and contributes to mental balance

Caryophyllus aromaticus: promotes blood circulation and cardiovascular health

Prunus amygdalus: helps to protect cells from oxidative stress

Crocus sativus: promotes relaxation and well-being
Prepare your Kashmiri Kahwa!
If you look for interesting drinks with notes of oriental aromas and spices, Kashmiri Kahwa is the right choice, as its rich palette of flavours is also a reminder of the equally rich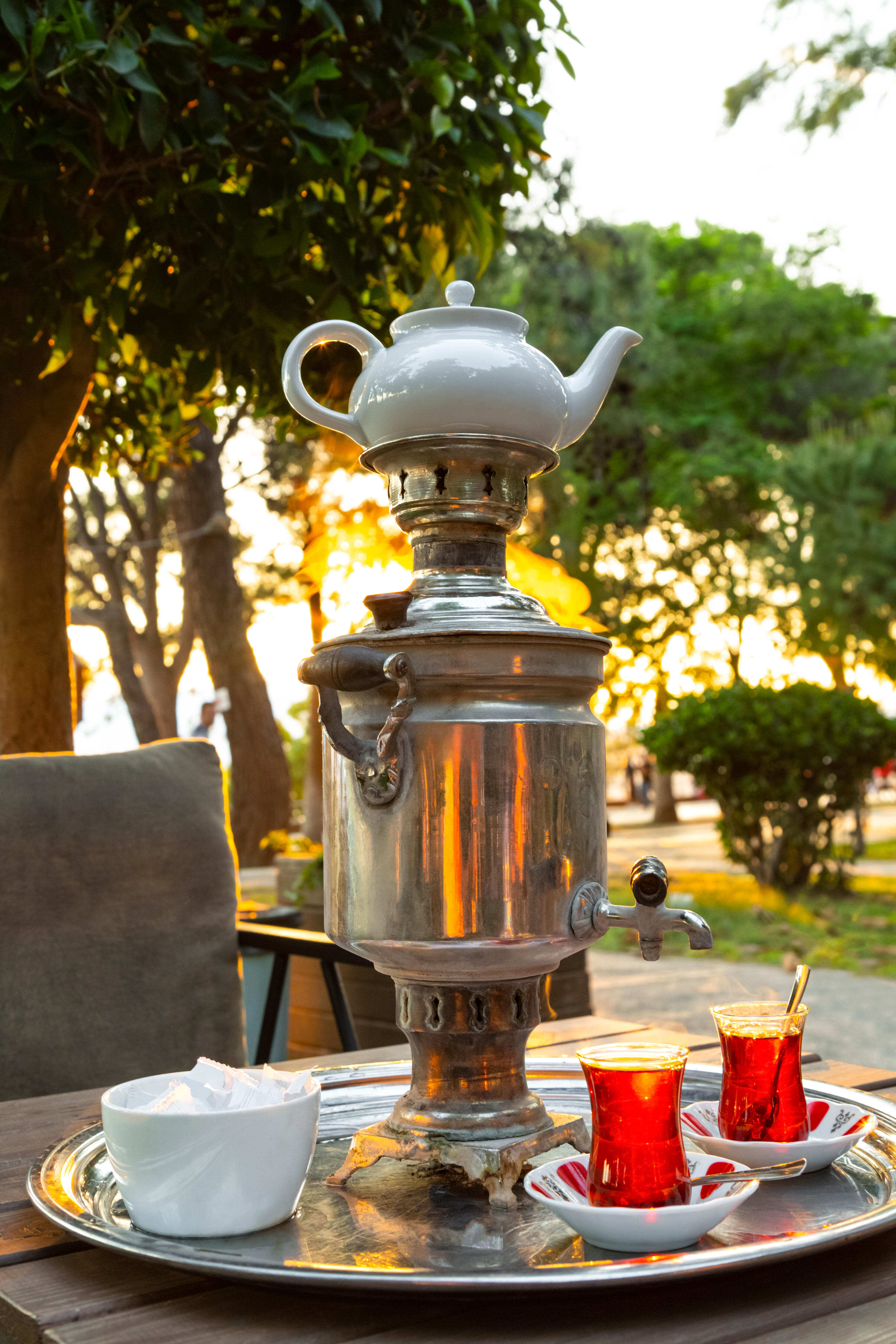 cultural heritage of the region where the nations of the world intersected. Traditionally, Kahwa is prepared in a copper pot called a samovar. The samovar consists of a central vessel into which hot coals are placed. Around it is a space in which water is brought to the boil. On top of the samovar is a small teapot in which tea leaves are brewed with other ingredients. Some of this concentrated drink is then poured into a cup and topped up with hot water from the samovar. However, Kahwa can also be prepared in ordinary pots and kettles, as modern urban life does not always allow the use of elaborate samovars. For this purpose, we offer delicious Kashmiri tea in handy teabags so that you can enjoy this fragrant oriental drink wherever you are.
Our recommendation using portioned Royal Kashmiri Kahwa tea:
Preparation in the British way: Pour 250 ml of boiling water over the teabag and let it infuse for 3-5 minutes. Add milk and cane sugar, syrup or honey to your taste and enjoy.

Preparation in the Indian way: Bring to boil 250 ml of water (¾ cup) and milk (¼ cup). Lower the heat, put 1-2 teabags and let it simmer for 3-5 minutes. Leave it to stand for a while. Add cane sugar, syrup or honey to your taste and enjoy.
Related Products