The Rajput princess Mira Bai (16th century) came from a royal family in Rajasthan. In adulthood, however, she renounced her wealth, roamed the country, consorted with wandering mystics, and became India's most famous poet and mystic. During her lifetime, she composed many devotional spiritual poems and songs known as "bhajans" glorifying Krishna.
Magic Statue
One day an Indian holy man "sadhu" visited the palace of her father King Ratna Singh, who was constantly fighting against the Moghul emperors, and presented him with a very beautiful statue of Krishna. At that time Mira Bai was only three years old. She was extremely anxious to get the statue from her father and therefore stopped eating. What else could her father do but to give the statue to his daughter. From then on, Mira Bai played with the statue, talked to it and sang to it. She has found in it her favourite childhood friend.
Over time, as Mira Bai grew up, her prayers became more sincere and devotional. Every day she spent hours at the statue, talking to it, singing to it, and dancing in front of it. She acted as if she saw in the statue the real and living presence of Lord Krishna, whom she worshipped. Her parents were disturbed by her behavior and so they married her to Prince Bhoja Raj, who was the eldest son of the reigning king in Chittor. Mira Bai performed her court duties during the day and in the evening went to the temple to meditate, sing and dance for her childhood friend, Lord Krishna.
Her husband's sister watched the activities of young Mira Bai and was very jealous of her for her pure spiritual devotion. Therefore, she started spreading rumors that she secretly meets other men at night. When Mira Bai's husband came to know this, he became very angry. And so one evening, when he came secretly to the temple, he heard her actually talking to someone. He broke open the door and burst in with his sword drawn. However, he saw only Mira Bai speaking to her favorite statue of Krishna in her prayers. He laughed and said, "Oh, my sister told me nothing but lies!"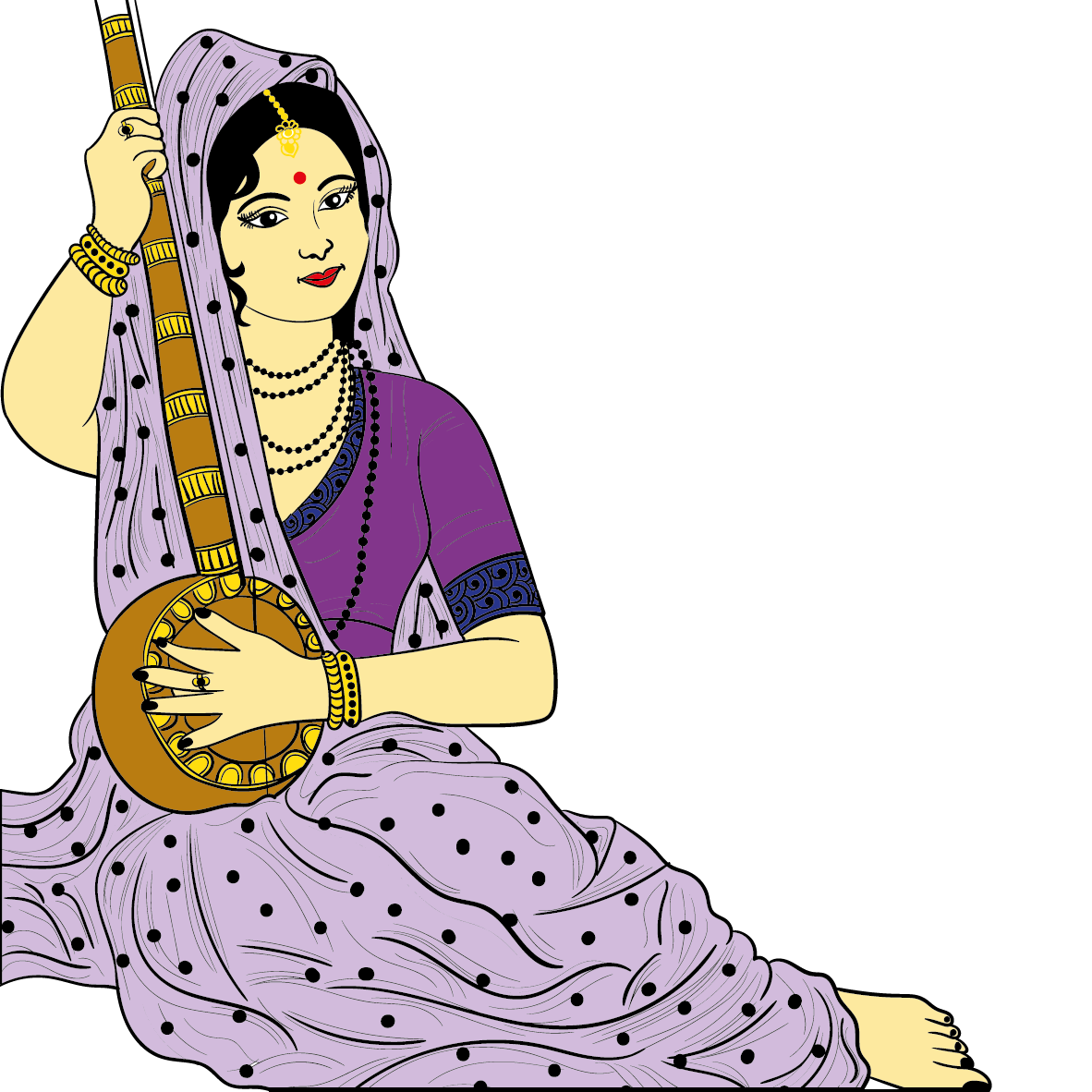 The news of her sincere and devotional singing reached the Mughal Emperor Akbar, who, though a Muslim himself, greatly admired the Hindu spiritual tradition and culture. He therefore decided to seek out Mira Bai, but since her royal family was his greatest enemy, he disguised himself as a wandering monk and, together with his court singer Tansen, visited her in the temple where she was singing. Both were so pleased with her pious singing and voice that on leaving they left her a diamond necklace as a gift.
According to legend, Mira Bai eventually miraculously merged in devotional chanting with the statue of Krishna in the Vrindavan temple.
Indulge in the ancient oriental fragrance of MIRA BAI Incense sticks infused with pure essential oils of Frankincense, Lavender, Galbanum, Cedar & Sandalwood, Acacia and Lemongrass inspired by the enchanting singing and devotion of the Indian princess Mira Bai. Discover Attar - Oriental Scents of Royal India!
Related Products