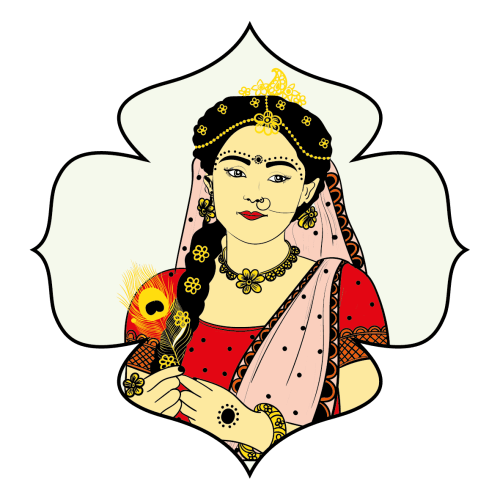 Mumtaz Mahal (1593 - 1631) was born as Arjumand Banu Begum in Agra, where her father was a high-ranking Persian grand vizier serving in the Mughal Empire.
In 1612, she was married to Prince Khurram, later the famous Mughal emperor Shah Jahan. Mumtaz bore her husband fourteen children, including his most beloved daughter Jahanara Begum and the crown prince Daru Shikoh, who was to succeed his father on the throne. But the next Mughal emperor, after fierce rivalry, finally became Aurangzeb, the sixth child of Mumtaz and Shah Jahan, in 1658.
Mumtaz Mahal was a lady of character and refinement. She spoke Arabic and Persian very well and could write poems in these languages. Her character was a rare combination of modesty, sincerity and a good heart. Mumtaz was not only a devoted wife to Shah Jahan but also his best confidant and consultant in matters of state affairs. Thanks to her, a large number of death sentences were canceled and many enemies were forgiven. His confidence in her was so great that he bestowed on her the highest post in the country, and the official seal.
She was the patron of artists, poets and scholars. She had hostels for the poor set up and devoted herself to the development of garden architecture. For example, the Zahara Bagh garden, which she had built, is still famous in Agra. She accompanied her husband on all expeditions and military campaigns. The emperor then surrounded her in Agra with such luxury that no other empress had experienced before.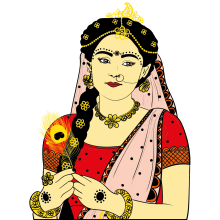 Mumtaz died in 1631 while giving birth to her fourteenth child. After her death, the emperor fell into deep grief and did not leave his chambers for a whole year. He then had the "Taj Mahal", a magnificent white marble tomb built in her memory over a period of twenty-two years as a testament to his undying love. Emperor Shah Jahan died thirteen years after the completion of this immense architectural gem, which is now known as one of the seven wonders of the world. His remains rest in a tomb next to his beloved wife.
Indulge in the ancient oriental fragrance of MUMTAZ MAHAL Incense infused with pure essential oils of Vanilla, Jasmine, Damask Rose, Hibiscus, Tonka Bean, Patchouli and Sandalwood inspired by the Mughal empress Mumtaz and her life story of undying love. Discover Attar - Oriental Fragrances of Royal India!
Related Products