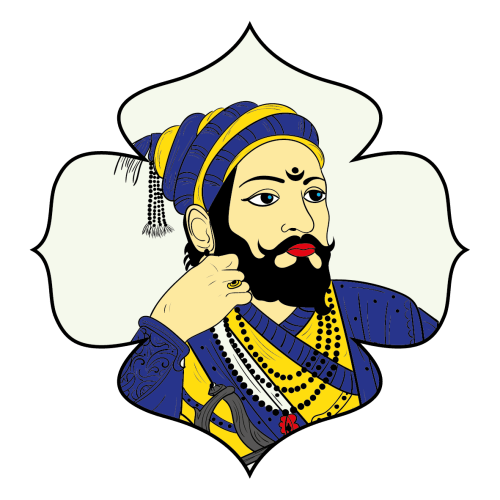 Chhatrapati Shivaji Maharaj (1630-1680) was a legendary warrior and wise ruler of the Maratha Empire, which occupied much of what is now India.
His capital city was Pune, where he ruled as a "Raja" king and later assumed the title of emperor "Chatrapathi", formally raising himself to the level of a Mughal monarch. He changed the course of Indian history by challenging the rule of the Mughal dynasty and creating a proud and patriotic society out of a subjugated population that eventually broke the power of the Mughal Empire.
Shivaji did not fight against the Muslims or their religion, but only against the domination of the Mughal rulers. On the contrary, he deeply loved and respected all religions. He once said that Hinduism and Islam were manifestations of the same divine spirit, and encouraged everyone to practice their own religion.
Although he fulfilled his royal duties conscientiously, he still felt that something was missing in his life. So he visited temples and places of pilgrimage but could not experience the real peace and tranquility of deep meditation. So he began to search for a master. Finally, in one village, he found a saint sitting under a tree with some of his disciples. Shivaji humbly approached him and asked him to accept him as his disciple. The saint replied, "I accept you as my disciple, but your duty is to protect your subjects. My duty is to pray and meditate. If you wish, you may visit me from time to time." King Shivaji agreed, returned to his palace to resume his royal duties, and was very happy that he had indeed found his spiritual Master. This saint's name was Ramdas and it was the year 1672.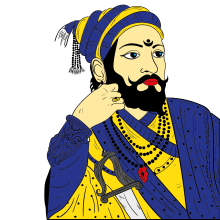 Shivaji's name and fame spread far beyond Maharashtra and penetrated to all corners of the Indian subcontinent. Even the British government had immense admiration for him. All Shivaji's outward abilities were due to his moral courage and spiritual dimension of life. Prayer and meditation were more important to him than royal power. He wished to be a servant of God and not a ruler of man. He knew from his experience that success, wealth and fame could never equal inner peace and happiness.
Indulge in the ancient oriental fragrance of SHIVAJI Incense sticks infused with pure essential oils of Guggul Myrrh, Sage, Cedarwood & Sandalwood, Rosemary, Geranium and Bitter Orange inspired by the legendary Indian King Shivaji who did not desire fame but deep inner peace. Discover Attar - Oriental Fragrances of Royal India!
Related Products