Zingiber officinale stimulates during fatigue and exhaustion
Withania somnifera supports muscle activity and physical performance
Asparagus racemosus brings energy and strengthens vitality
Cinnamomum zeylanicum promotes blood circulation and refreshes the body
Elettaria cardamomum has a beneficial effect upon the cardiovascular health
Tinospora cordifolia helps with joint mobility
Glycyrrhiza glabra enhances good digestion
Sherpas of the Himalayan region, Solu Khumbu, originally came from East Tibet. They are kind, tough and strong people who know Himalayan herbs and their properties very well. Proper herbal combinations give Sherpas the strength of 'thousands of yaks' on their way up the mountains.
Food supplement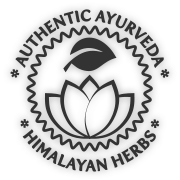 Have a look at the natural collection of herbs and handmade production of teas in Nepal
Category: fatigue, weakness, exhaustion, loss of energy, blood circulation