Zingiber officinale stimulates during fatigue and promotes vitality
Cinnamomum zeylanicum refreshes body and mind
Emblica officinalis supports digestion and strengthens immunity
Glycyrrhiza glabra contributes to the energetic activity
Withania somnifera helps during tiredness a enhances good shape
Elettaria cardamomum promotes relaxation of the nervous system
The Himalayas are not just a land of snow but a land of extraordinary herbs. In an ancient Indian scripture Ramayana, there is a story about a legendary herb called Sanjeevani, which restores the organism and brings back life energy. It grows at night only, so it can be found just before morning sunrise at the foothills of the sacred mountain Meru/Kailash in the Tibetan part of the Himalayas.
Food supplement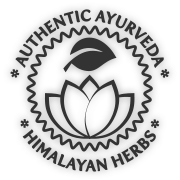 Have a look at the natural collection of herbs and handmade production of teas in Nepal
Category: regeneration, rejuvenation, life energy, vitality, fitness